S1E10 - Observations A
5 months ago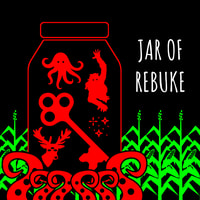 After he receives a voicemail from Darius, Jared begins to confront feelings and concerns regarding those within his life... but, there's realizations outside of personal feelings that are made. He isn't alone.
Written and produced by Casper Oliver (they/them) who also voices Dr. Jared Hel. Darius Chapman is voiced by VynVox (he/they) Intro read by Vanessa Rosengrant (she/her) Credits read by Ashlee Craft (they/them), who also makes the podcast graphics. Episode edited by Chelsea Finley (she/her) Written by Casper Oliver & Jenny O'Sullivan (she/her) Music by Luke Menniss (he/him).
Support us on Patreon https://www.patreon.com/thesperience/ or on PodHero https://podhero.com/531017-6kv
Trailer at the end of the episode is from our friends at "Dos: After You"
Be sure to tune into our D&D streams of "Welcome to Nexilis" over on Twitch at CasperOliverVO at 7pm EST on Mondays! https://www.twitch.tv/casperolivervo/ and watch PREVIOUS sessions of the game over on YouTube at "Casper Oliver & Co"! https://www.youtube.com/c/CasperOliver/