S1E9 - Tapping
6 months ago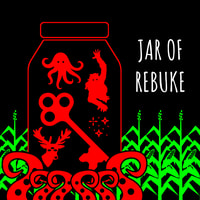 Restless and unable to sleep, Jared tunes in to his audio journal early in the morning to get some things off his chest. But it doesn't bring much comfort this night as shadows skitter in his peripheral, children come tapping on his door, and thoughts keep his mind far too occupied to rest.
Written and produced by Casper Oliver (they/them) who also voices Dr. Jared Hel. Intro read by Vanessa Rosengrant (she/her) Credits read by Ashlee Craft (they/them), who also makes the podcast graphics. Episode edited by Chelsea Finley (she/her) Music by Luke Menniss (he/him).
Support us on Patreon https://www.patreon.com/thesperience/ or on PodHero https://podhero.com/531017-6kv
Trailer at the end of the episode is from our friends at "Haunt Her? I Barely Know Her!"
Be sure to tune into our D&D streams of "Welcome to Nexilis" over on Twitch at CasperOliverVO at 7pm EST on Mondays! https://www.twitch.tv/casperolivervo/ and watch PREVIOUS sessions of the game over on YouTube at "Casper Oliver & Co"! https://www.youtube.com/c/CasperOliver/