S1E8 - Black Ice
6 months ago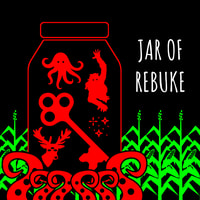 After exploring the snowy woods and investigating claims of mysterious Melon Heads, Jared records during his drive home from work... and receives an off-putting phone call that spirals him into other anxieties and frustrations.
Written and produced by Casper Oliver (they/them) who also voices Dr. Jared Hel. Guest voice by Chijioke B Williams (she/her) Intro read by Vanessa Rosengrant (she/her) Credits read by Ashlee Craft (they/them), who also makes the podcast graphics. Music by Luke Menniss (he/him).
Support us on Patreon https://www.patreon.com/thesperience/ or on PodHero https://podhero.com/531017-6kv
Trailer at the end of the episode is from our friends at "Across The Veil"!
Be sure to tune into our D&D streams of "Welcome to Nexilis" over on Twitch at CasperOliverVO at 7pm EST on Mondays! https://www.twitch.tv/casperolivervo/ and watch PREVIOUS sessions of the game over on YouTube at "Casper Oliver & Co"! https://www.youtube.com/c/CasperOliver/